Pixel Whirled
Got decade old code compiling!
---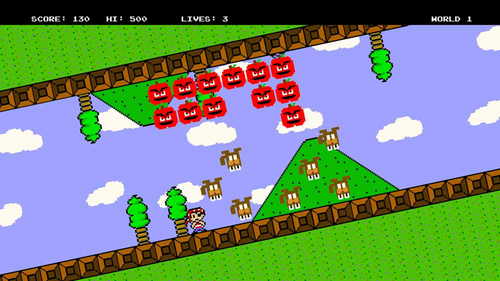 I'm very excited! I managed to install all of my old dev tools from 2009 when we were making Pixel Whirled for Xbox 360 via the Xbox Live Indie Games (previously known as Community Games) program. Had some installation errors with the tools but managed to find just the right forum post that gave me just the right advice to get them installed.
So, armed with Visual Studio C# Express 2010 and XNA Game Studio 4.0, I hit compile, and.... it failed. Oh wait it's just missing an old font. Ahem. Install font.. compile... my decade+ code simply compiles! Big smiles because this game hasn't seen the light of day in years since they discontinued the XBLIG program.
So, now you're up to speed. At this point, I'm polishing up/completely changing the "How to Play" screen to make it PC friendly, and working on some minor bugs that only appeared if the game was compiled for PC.
All that to say, stay tuned for Pixel Whirled, and what's even more exciting is that I'll be able to bring back from the dead our entire XBLIG library! That includes four Hurdle Turtle titles, so yay!